Monday 9-5pm
BANK HOLIDAY MONDAYS 10-3PM

Tuesday 9-5pm

Wednesday 9-5pm
Thursday 9-5pm
Friday 9-5pm
Saturday 9-5pm
Sunday 10-4pm (during pumpkin season)
PUMPKIN PICKING STARTS SATURDAY 16TH OCTOBER!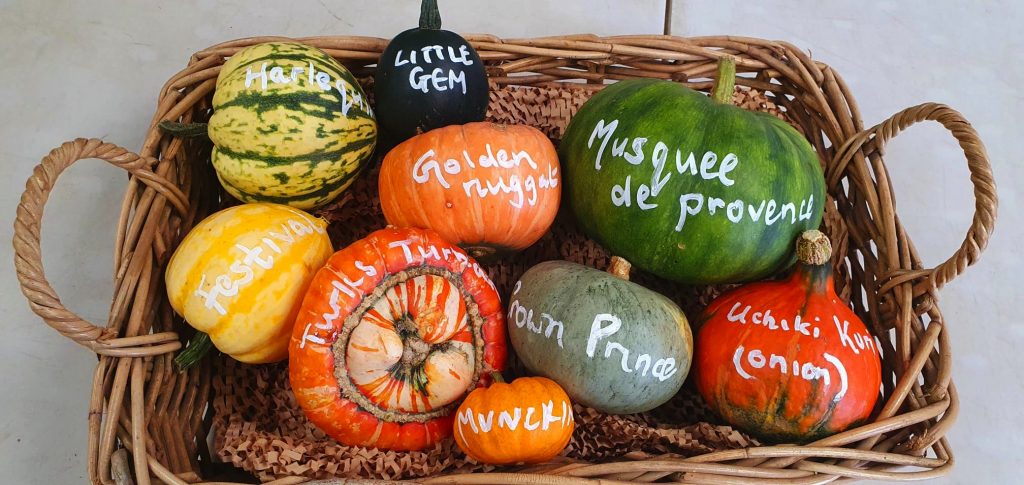 MOST OF OUR CROPS HAVE STRUGGLED THIS YEAR WITH THE ADVERSE WEATHER. THE FIELD WORKERS TRY THEIR HARDEST TO MAINTAIN BUT MOTHER NATURE CAN BE VERY CHALLENGING! PLEASE BEAR THIS IN MIND, TO AVOID DISAPPOINTMENT, THANK YOU.
Crops available; Our own squashes available in the farm shop. Pumpkins in the fields for picking.
We will post regular updates on our Facebook page which you can view here.
We will be open 9am to 5pm all week, except Sundays which are now 10am to 3pm. The PYO fields close 30 minutes before the closing times of the Farm Shop.
*The farm shop is operational with a limit to the number of people in the shop at any one time, every care is being taken to ensure cleanliness and customer safety. With regards to the picking fields, please follow the latest government guidelines regarding social distancing and hygiene.
THERE ARE SOME CROPS TO PICK, WE CANNOT GUARANTEE ALL THE CROPS LISTED BELOW WILL BE AVAILABLE ON THE DAY. THANK YOU FOR UNDERSTANDING.
PLEASE READ ON FOR MORE INSIGHT ON THE CROP SITUATION, THANK YOU
OUR CROPS ARE STRUGGLING WITH THE PAST FEW MONTHS OF ADVERSE WEATHER, PLEASE BEAR THIS IN MIND TO AVOID DISAPPOINTMENT.